Bespoke Porn Producers Anatomik Media
Anatomik Media is proud to have taken part in Jon Ronson's new podcast "The Butterfly Effect", detailing the rise of free porn on the internet and the effects it has had on the industry and beyond. One of the effects, bespoke porn, as he calls it, came about as a result of the influx of free porn on the internet.
In the podcast, Jon profiles a few bespoke producers and models that create custom videos – like us! We are featured starting in episode 2 and peppered throughout the rest of the 7-part series.
The podcast itself is fascinating. Jon and his producer Lina travel to several different areas of the country, interviewing a very diverse group of people that have been affected by free porn. The story takes a lot of twists and turns that you would never expect but always seems to come back to bespoke porn and custom videos.
For our part, we talked with Jon and Lina about some of the requests we get and showed them several of our custom porn videos. Having never heard of anything like that, they were fascinated. They wanted to know the most unusual bespoke request we've had. We told them about our client that wanted us to destroy his extremely valuable stamp collection.
We also talked about our client that orders videos of girls swatting flies with a flyswatter. We then told them about the many videos we have made where girls are covered in food.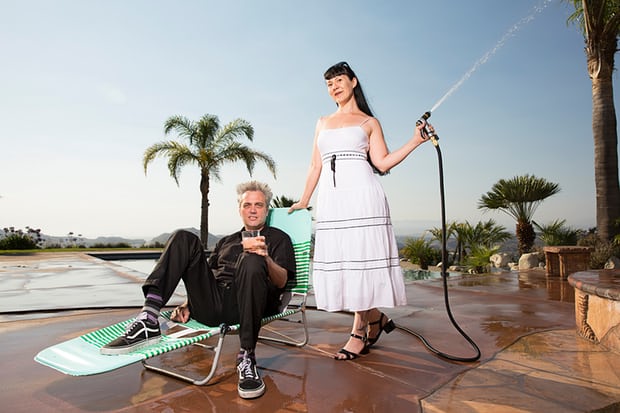 Bespoke Porn Film Production
Jon was very excited to hear about our videos. However, with his interest in mostly the psychology behind the requests, he also wanted to know what lead our clients to their fetish. He immediately asked to go on set with us and see what it was like to create a bespoke porn video. We agreed, and also decided that they would come to the filming of our epic 3 part mesmerization series with Adriana Chechik and India Summer.
On the day of the shoot, Jon and Lina showed up with some interesting news. They were talking to another producer, Casey Calvert, who described a request she just received for a video depicting her destroying a valuable stamp collection. We quickly determined that this must be the same client while Jon marveled at how connected the bespoke porn community is.
In a way, he's right. Many of the bespoke performers do solo scenes but also work together on customs or are at least aware of each other. Many of us also get requests from the same clients that want to try out different studios or performers. The porn community is fairly small, but the fetish community is even smaller. However, those lines are becoming more and more blurred as customized porn becomes popular in the mainstream adult world.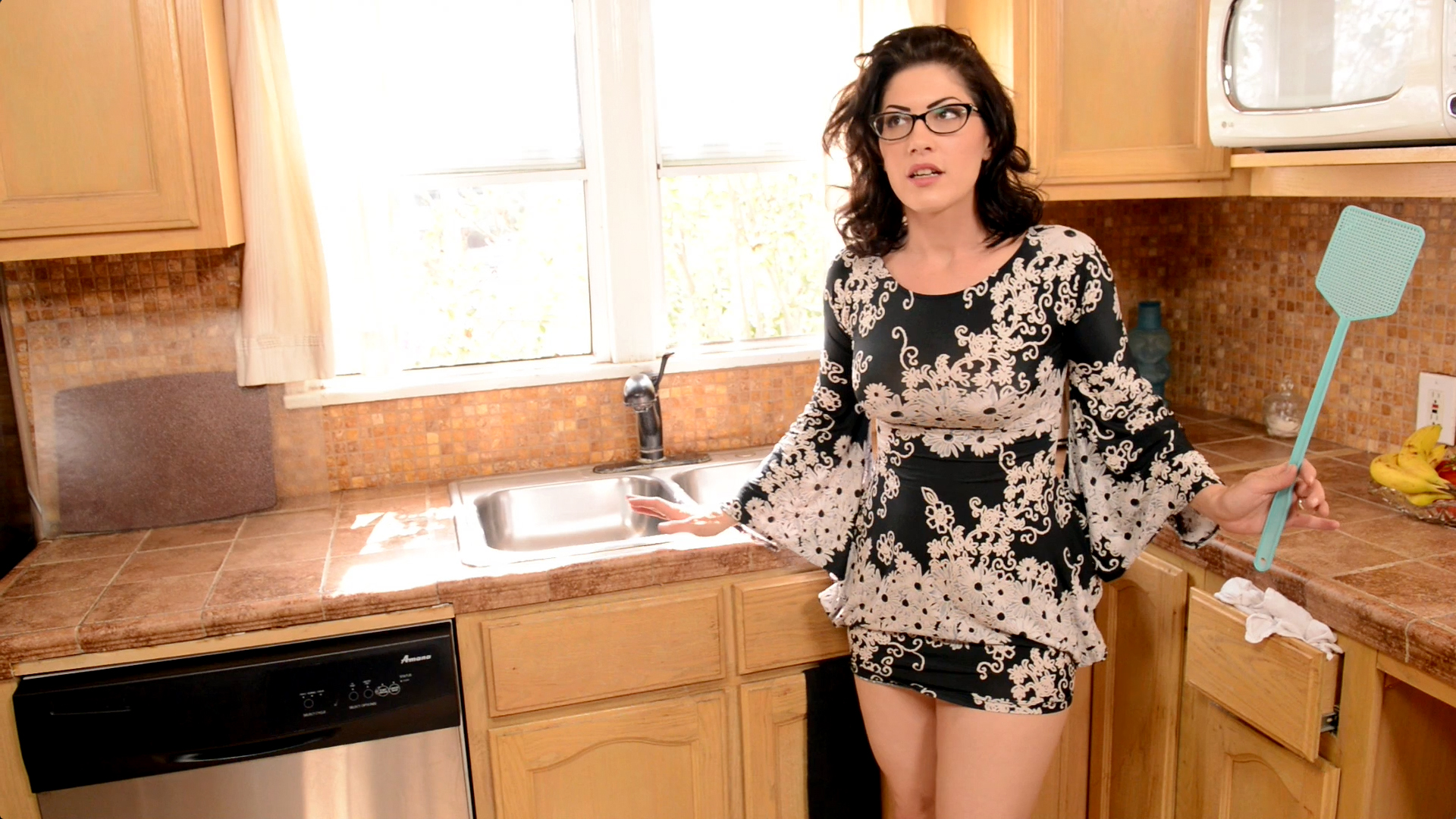 History of Bespoke Porn
Until a few years ago, bespoke porn was a very small community, done mostly by fetish and cam models. The mainstream porn performers relied mainly on shooting scenes for their income. It's been up to the fetish models to fulfill the custom requests.
Anatomik Media started changing that over the last few years, placing many well known adult stars in our fetish bespoke porn. What has resulted is a melding of the two worlds and now more porn performers than ever are doing wacky fetish videos for us! We enjoy showing models a new world that they perhaps haven't seen before and many of them have had a blast acting in our movies. They enjoy the variety of scenes they get to make with us.
Custom Videos: More than just porn
The podcast ends on a kind of sad note but also hopeful in a way. One of the requests we received that we mentioned to Jon was one from a gentleman that wanted a motivational video of sorts. He wanted a model to sit in front of the camera and say to the camera "You are loved. Suicide is not the answer. Things are bad now but they won't always be." He didn't say much else about the scene.
This is unlike any custom request we have ever received before. Nothing even comes close. It definitely got our attention and we spent a while coming up with the best way to respond. We didn't want to speculate on his mental state as he hadn't given us much information to go on. So we can't say what his reasoning was for wanting the video. We just wanted to say the right things. I'm still not sure we did.
We had a difficult time deciding how to respond. Finally, it was decided that we should deal with it the same as we would any other request. So we gave him some model options and told him that we could shoot it really soon. We waited to hear back from him but the hours stretched into days and still nothing. Many things went through our heads as to why it would be that he didn't respond. But speculating on something like that can drive you crazy.
In the end, we decided to do the video for him anyway and hired the great Riley Reyes to be the subject of the video. We thought of her instantly when we first got the request. She was definitely the right model to do it. Riley did a great job and conveyed the message like we knew she could. We edited it and sent it to him the next day. As of 8.9.17 we still haven't anything heard back from him. But we're hoping to. He's almost kind of famous now…
We would like to thank Jon Ronson for his genuine and sincere interest in the bespoke porn world and his honest approach to representing what we do. We have always had a difficult time trying to explain what we do to the general public but Jon did it in a way that not only articulated what we do in a way that people can actually grasp, the way he treated the material and our explanations was very warm and kind. He was extremely cool about everything and no one else could have done it the way he did. For that, we are grateful.
You can find out more about us in Jon Ronson's podcast "The Butterfly Effect". Free for a while on Amazon Audible. Check it out!