Adriana Chechik's dinner party starts out innocent enough. She has invited her friends Sarah Vandella, Gabriella Paltrova and Hope Howell to enjoy a nice gathering of conversation and fine food. Except the conversation really doesn't even get started before Adriana has a pie in Hope's face.
The food starts flying and the fight is on! The girls have decided to get revenge on Adriana and strap her down to the table and pour raw eggs in her mouth. Chaos erupts and the girls become thoroughly wrecked and get naked, spreading peanut butter and jelly all over themselves.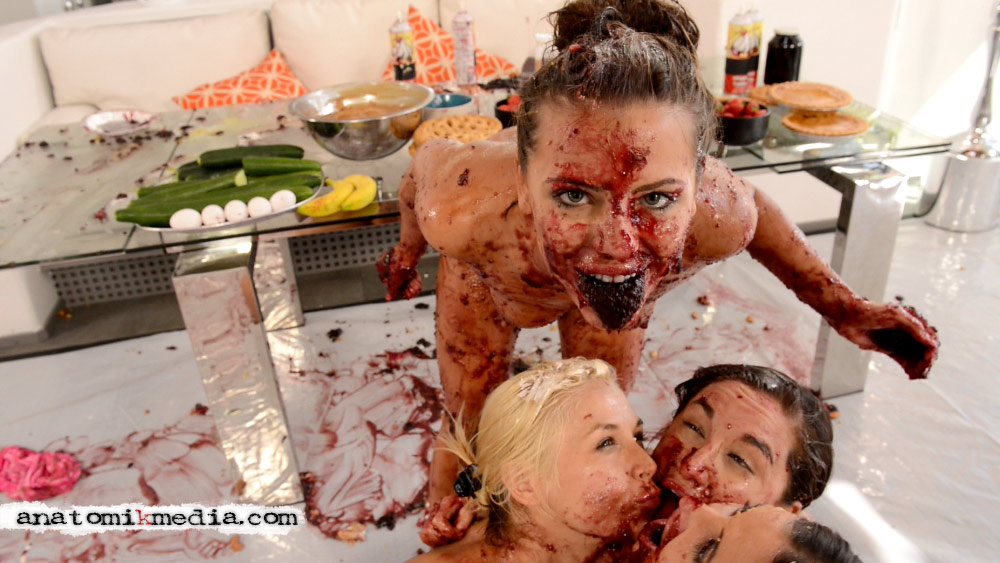 At the end the best thing ever said in the world was: Put that pumpkin pie up your ass!